We're honored to work with some of the best industry professionals! From health and hospitality, to the top restaurants and emerging fashion designers – our media client base claims a variety of talented professionals.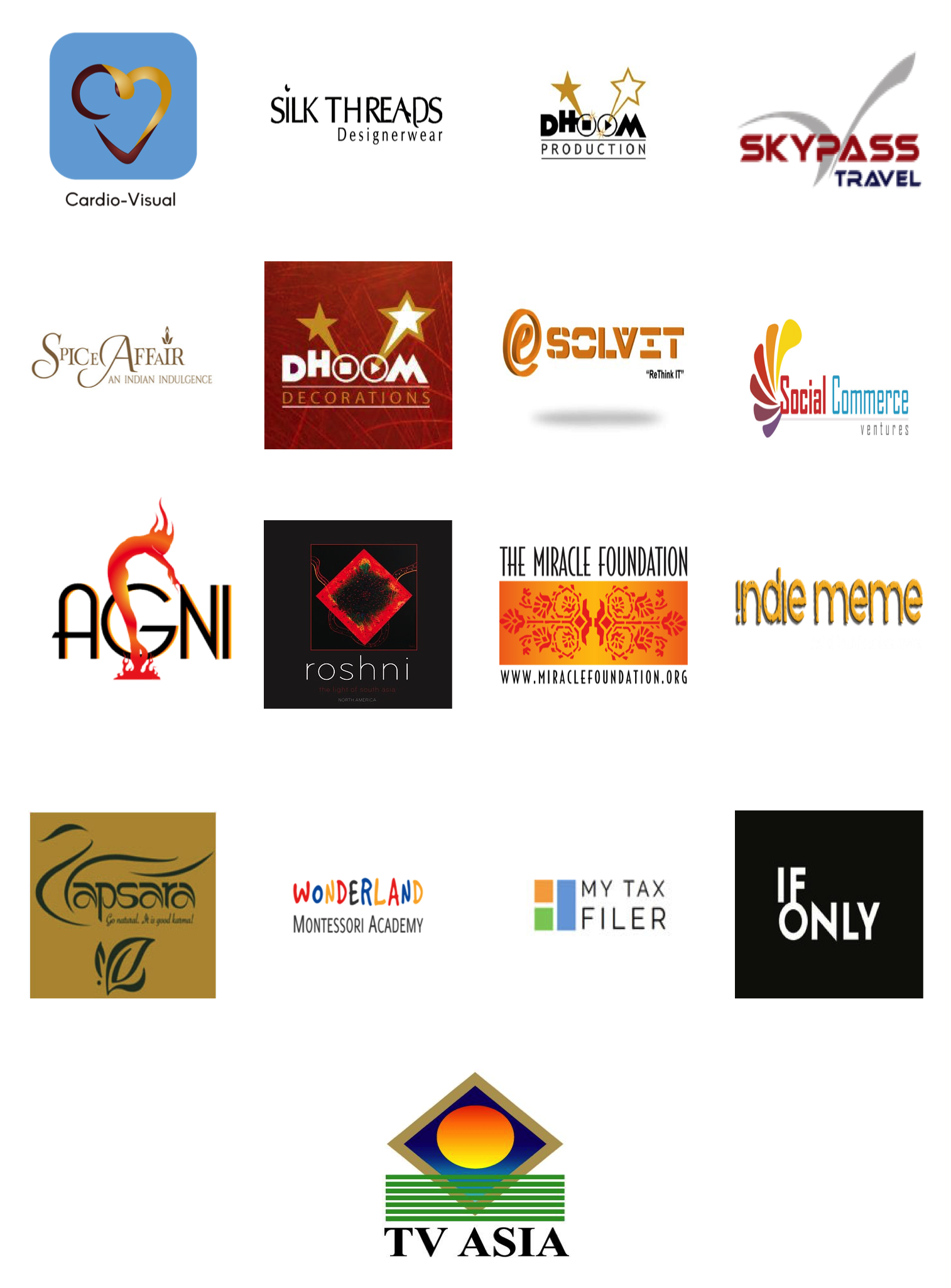 CardioVisual was created to solve the daily problem faced by most practicing clinicians and to help better inform their patients. It uses patient educational videos from trusted sources, detailing most cardiovascular conditions and their respective treatments including procedures, to help patients easily understand all aspects of their care. Brief, unbiased, updated, commercial-free videos delivered from their trusted providers allow patients to understand easily.
Silk Threads is an impressive fashion brand that has been designing and manufacturing custom dresses, designer Bridal dresses and lehengas, as well as bespoke menswear for clients all over U.S. for over 20 years, all complemented with elegant accessories.
Dhoom Production is an energetic entertainment producing company of Live Music and entertainment with the internationally renowned Bollywood Duo Music concert. Dhoom aims at connecting all music fans in Texas, from all communities, cultures, and business via Bollywood themes each year.
Skypass Travel Austin is A full-service retail and wholesale travel services provider located in Central Austin. Check them out to beat all online international fares.
Spice Affair Fine Dining in the heart of Beverly Hills famous "Restaurant Row" celebrates the wedding of traditional Indian spices with organic food & the highest quality, locally sourced ingredients.
Dhoom Decorations offers an array of services to make your event a very memorable one Be it a wedding, engagement, anniversary, birthday, corporate event or baby shower; Dhoom brings a personal and effective approach to every project.
ESolvit Inc. is a global leader in Information Technology, Application Development, Product Development, Consulting Services, Outsourcing and IT Services. Their objective is to integrate People, Process, and Technology to Rethink IT and make their customers successful by delivering solutions.
Social Commerce Ventures has developed the first of its kind social commerce as a service platform to address an untapped opportunity. It empowers real social commerce and provides all of the tools required for any business to generate revenue from the specific social connections that they either already have or are connecting with daily, through their customers.
Agni comprises of 35+ innovative choreographers and dancers who combine classical and folk Indian styles with disco, jazz, and jive. They perform at major venues, festivals, musicals, schools, corporations, studios and private events. Agni annually organizes Bollywood Day in central Austin bringing the entire South Asian community together though beautiful dance forms.
Roshni Media focuses on illuminating the biographies of a full spectrum of diversity and talent across an amalgam of disciplines. Including art, literature, music, fine art, photography, finance, technology, science, medicine, entrepreneurship, and more—in the form of a sleek, black-boxed coffee table book authored by Roshni founder Dr. Rashmee Sharma.
The Miracle Foundation is a nonprofit organization dedicated to empowering orphans to reach their full potential. Their teams of experts transform local orphanages into homes; train displaced women to become cherished mothers and fund scholarships for education.
Indie Meme builds communities around film by showcasing South Asian Indie Documentary & Fiction Films and their filmmakers like the real stars that they are.
Apsara Skin Care Inc. popularizes beauty care products that are rich in natural active ingredients and makes them available to consumers at a reasonable price.
Wonderland Montessori Academy is an unparalleled educational facility with a focus on building a foundation for a lifetime of learning. They implement a traditional Montessori approach on general academics, phonics, concrete mathematics and most importantly an individualized program.
My Tax Filer is an intuitive, customized, professionally designed service platform developed for delivery of service offerings. Backed by professionals from the tax, software development, and process outsourcing industry, their delivery capabilities are robust, a scalable ad designed to suit people's needs.
If Only is a place for incredible experiences from unique everyday offerings with local experts to once-in-a-lifetime connections with lauded luminaries that benefit worthy causes around the world.
TV Asia is the first Information and entertainment channel that informs, involves and entertains the South – Asian community in North America. The channel focuses on the Indian community within the US and provides a medium that reaches out to the masses and brings them under the umbrella of culture, tradition, and family.